What to see in Rome
Hotel Navona Colors Rome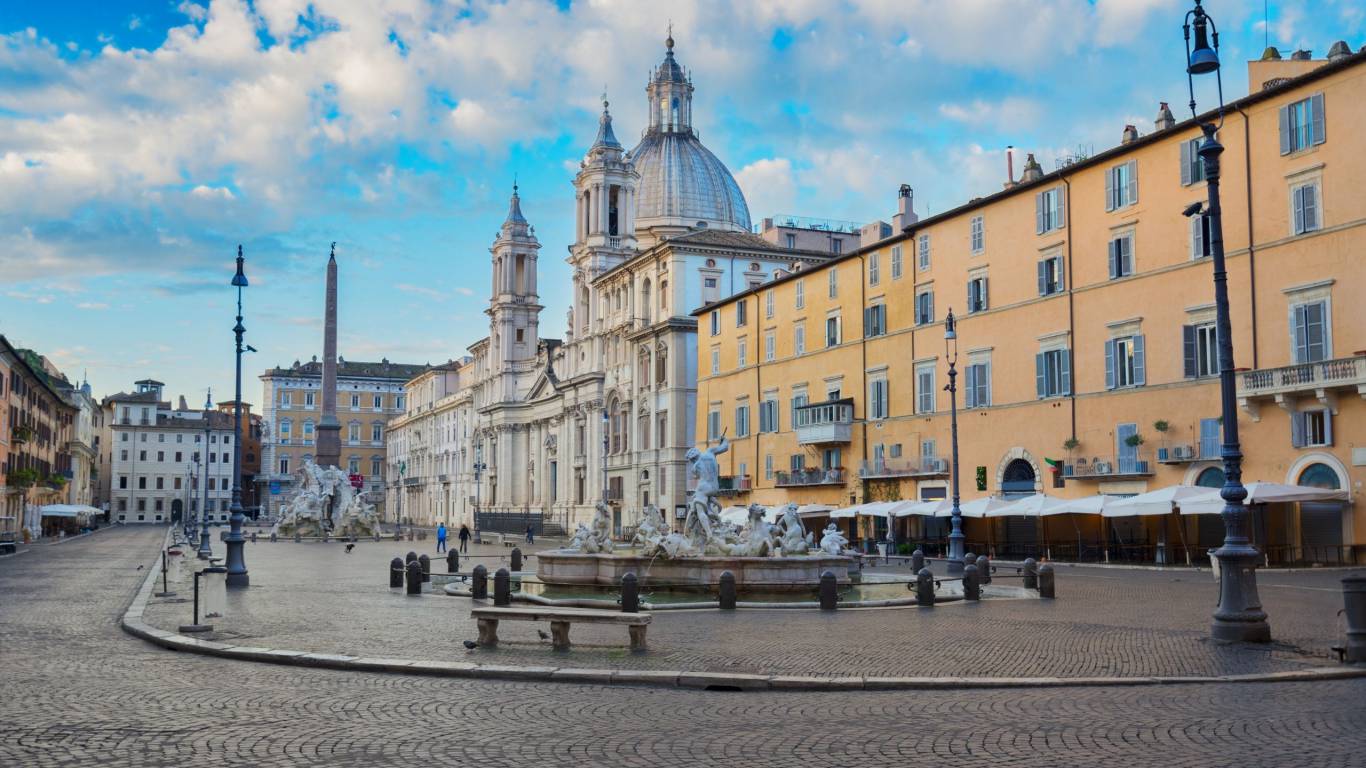 Piazza Navona
It was said that true and proper maritime battles were played out here, but today we know that the space was dedicated to athletic games. Its Baroque fountains and buildings render this one of the most regal piazzas in all of Italy.
Discover more!
Vatican Museums
It is impossible to go to Rome without visiting them. But be careful - this gallery is immense and it is important to choose carefully what to see before booking a visit. Its works, in fact, range from Ancient Egyptian art through to the Raphael Rooms and the famous Sistine Chapel masterfully frescoed by Michelangelo.
Pantheon
It is really wonderful to sit and contemplate the classical art in this church, dedicated first and foremost to the gods and then to the martyrs of Rome, with its dome that was considered to be the largest in Europe prior to the Renaissance. At the centre of this dome, a hole lets through a beam of light that renders the atmosphere mythic and surreal. Perhaps this is the reason why all the Savoy family and even Raphael asked to be interred here.
Via del Corso and Via Condotti
The temple of haute couture is found here, concentrated in a few kilometres of street. Armani, Gucci, Bulgari, Louis Vuitton, Fendi: the splendid windows of these boutiques are an exceptional exercise in style and showcase a preview of all the latest trends in international fashion.
Trastevere
If you have had enough of museums, monuments and art galleries, toss your travel guide aside and head to Trastevere, where you can stroll along the narrow historic streets and enjoy the most authentic and vibrant atmosphere of the city, the artisan shops, the most chic restaurants and trendy bars.